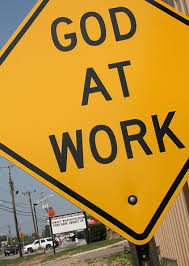 I have this fantasy when I'm on the receiving end of a particularly good or bad customer service experience. I think of myself as the head of the featured company in an episode of Undercover Boss, the show where CEOs disguise themselves and work alongside their employees to find out how they're really doing. This daydream occurred to me recently before getting on the phone with a live technician from our Cable service provider to debug a problem with our TV. Customer-facing employees like these are the keepers of the consumer's faith in the companies they represent, and after suffering a few bad go-arounds with this firm's automated telephone answering service, my faith in having a positive experience with a real person wasn't strong.
Finally I met Susan, who soon began the process of remotely resetting my home modem. While waiting for her system to complete its cycle, Susan asked how my day was going. I said fine, now, and asked the same of her. She said it had been quite rewarding, especially the case where she was able to help an elderly shut-in restore her cable TV service, which was her primary connection to the outside world—and to people who seemed to pay more attention to her than her own loved ones did. Susan convinced me that her job was devoted as much to being a trusted friend as to playing a technical guru for the shut-in segment of the customer population. Susan restored my faith in customer service—at least at this company. If I could have been her undercover boss, I would have congratulated her for her beautiful spirit and for the promotion I was about to give her.
The problem with customer service people is, these strangers rarely have skin in the game to feel the urgency of expediting a solution. Some feel as separate from their clients as St. Peter seemed in this Sunday's gospel reading (Lk 12:32-48).
Jesus tells his followers, "be like servants who await their master's return from a wedding, ready to open immediately when he comes and knocks. … You also must be prepared, for at an hour you do not expect, the Son of Man will come."
Then Peter says, "Lord, is this parable meant for us or for everyone?" Peter, as the chief apprentice to our faith's undercover boss, learns he is responsible for preparing everyone to be worthy of their place in God's coming Kingdom. Woe to those in authority who know the boss's expectations but don't prepare others, Jesus tells him.
"Much will be required of the person entrusted with much, and still more will be demanded of the person entrusted with more."
Jesus is a tough boss, because he gives his charges little in the way of earthly provisions or pay. Their sustenance must come from investing their hearts in this ultimate service job, "For where your treasure is, there also will your heart be."
As Sunday's first and second readings indicate, investment in the belief that God will lead us and our faithful families home is as ancient as the tradition of Passover, as recounted in our first reading (Wis 18:6-9):
The night of the passover was known beforehand to our fathers, that, with sure knowledge of the oaths in which they put their faith, they might have courage.
In our second reading (Heb 11:1-2, 8-19), St. Paul's letter to the Hebrews recalls the courage of Abraham, our Father in faith, as he lead his family toward the destiny promised to them.
By faith Abraham obeyed when he was called to go out to a place that he was to receive as an inheritance; he went out, not knowing where he was to go. By faith he sojourned in the promised land as in a foreign country, dwelling in tents with Isaac and Jacob, heirs of the same promise; for he was looking forward to the city with foundations, whose architect and maker is God.
Abraham, St. Paul and St. Peter were some of God's chief apprentices in preparing succeeding generations for His next coming. The time window of his arrival seems as wide open as the typical cable installer's, but in the meantime we can offer each other the kind of caring support Susan does for her clients seeking connectivity to this world. Let's keep the faith that our Boss will catch us in the act of providing such human support, blow his cover and finally connect us to the next world.
–Tom Andel