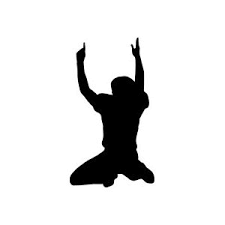 Some of history's greatest pro football coaches were credited for promoting this philosophy:
"When you get into the end zone, act like you've been there before."
In non-philosophical terms, spiking a football and dancing in the end zone is just not cool. Coolness is grace, in football and in life. In all situations, be the person God made you to be—without guile. But do we have the courage to show our innocence in an age that celebrates artifice?
This Sunday's mass readings offer ancient examples of cool. Our first reading from the Book of Wisdom (Wis 2:12, 17-20) shows us that evil forces have always felt threatened by cool's pure innocence.
The wicked say: Let us beset the just one, because he is obnoxious to us; he sets himself against our doings, reproaches us for transgressions of the law and charges us with violations of our training.
Who better than a disciple of Jesus to teach us about the coolness of righteousness—about being great without grasping for greatness? Jesus had several disciples named James, but one of them, brother of John and son of Zebedee, learned an important lesson from his Master about the folly of grasping for greatness. In the 10th chapter in the Book of Mark (Mark 10:35-45), this James asks Jesus to grant him and his brother a place of honor at the table of power in his kingdom. Jesus tells him:
"to sit at my right or at my left is not mine to give but is for those for whom it has been prepared. … whoever wishes to be great among you will be your servant; whoever wishes to be first among you will be the slave of all. For the Son of Man did not come to be served but to serve and to give his life as a ransom for many."
Sunday's second reading comes from the Book of James (Jas 3:16—4:3), and it extends to the rest of us the lesson in cool Zebedee's sons learned above:
Where jealousy and selfish ambition exist, there is disorder and every foul practice. But the wisdom from above is first of all pure, then peaceable, gentle, compliant, full of mercy and good fruits, without inconstancy or insincerity. And the fruit of righteousness is sown in peace for those who cultivate peace.
It's funny that Sunday's gospel reading takes us to the 9th chapter of Mark (Mk 9:30-37) and proves that what Jesus told his disciples in the 10th chapter as noted above indicates a trend Jesus was seeing in his disciples' behavior. Christ's disciples seem to be constantly looking for opportunities to spike the football and bask in their Master's glory.
They had been discussing among themselves on the way who was the greatest. Then he sat down, called the Twelve, and said to them, "If anyone wishes to be first, he shall be the last of all and the servant of all." Taking a child, he placed it in their midst, and putting his arms around it, he said to them, "Whoever receives one child such as this in my name, receives me; and whoever receives me, receives not me but the One who sent me."
Christ carried his disciples into several end zones during his time with them, and as these two examples from Mark's gospel indicate, they always acted like they'd never been there before. Their hunger for the glory of their Master's victory made them lose sight of their goal: to restore humanity's long-lost innocence. Let's remember the boost that effort received with the Hail Mary pass starting our playbook's second half.
–Tom Andel