The 1925 Scopes Monkey Trial pitting Creationism vs. Evolution could have been a lot less controversial had William Jennings Bryan used his Bible to let evolution make the case for creation. Instead of Genesis, he should have gone to Sirach—the part about friendship (Sir 6:5-17). Even some modern scientists will tell you it was by cooperative friendship that Homo Sapiens evolved past the less sociable Neanderthals while moving on over time to master all the lands and climates of the world.
A faithful friend is a sturdy shelter; he who finds one finds a treasure. A faithful friend is beyond price, no sum can balance his worth. A faithful friend is a life-saving remedy, such as he who fears God finds;
What Bryan might have argued next is that the evolution of Homo Sapiens and their friendships couldn't have happened on the grand scale necessary to get us where we are today without a friendship with God. Sunday's Mass readings are all about our evolution toward the Divine realm where humanity multiplies in number and in that friendship. That is depicted in Genesis, as our first reading indicates (Gn 15:5-12, 17-18):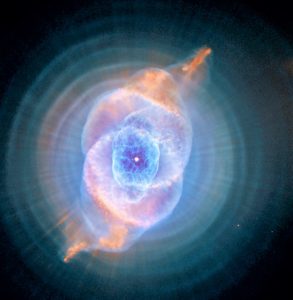 The Lord God took Abram outside and said, "Look up at the sky and count the stars, if you can. Just so," he added, "shall your descendants be." Abram put his faith in the LORD, who credited it to him as an act of righteousness.
Our gospel reading from Luke shows that our friendship with God evolved into our friendship with His son, and thanks to his disciples we got a glimpse of our future spiritually-evolved selves via Christ's transfiguration (Lk 9:28b-36):
While he was praying his face changed in appearance and his clothing became dazzling white. And behold, two men were conversing with him, Moses and Elijah, who appeared in glory and spoke of his exodus that he was going to accomplish in Jerusalem. Peter and his companions had been overcome by sleep, but becoming fully awake, they saw his glory and the two men standing with him.
In the next Chapter of Luke we see the effects of our spiritual evolution start to take hold as Christ's disciples return from the field to report on the progress of the mission on which their Master sent them (LK 10:17-20):
The seventy-two returned rejoicing, and said, "Lord, even the demons are subject to us because of your name." Jesus said, "I have observed Satan fall like lightning* from the sky. Behold, I have given you the power 'to tread upon serpents' and scorpions and upon the full force of the enemy and nothing will harm you. Nevertheless, do not rejoice because the spirits are subject to you, but rejoice because your names are written in heaven."
And in our second reading (Phil 3:17—4:1), Paul tells the Philippians heaven is where our evolution will lead—and to our own transfiguration:
But our citizenship is in heaven, and from it we also await a savior, the Lord Jesus Christ. He will change our lowly body to conform with his glorified body by the power that enables him also to bring all things into subjection to himself. Therefore, my brothers and sisters, whom I love and long for, my joy and crown, in this way stand firm in the Lord.
So the Bible does support evolution.
–Tom Andel