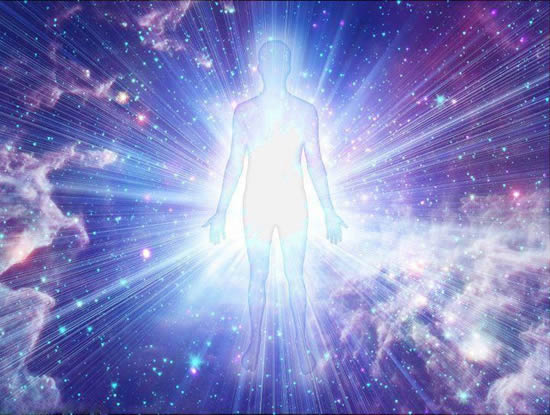 Some people believe faith is a plot to control minds—to keep people in darkness. Some say it's an earthbound plot, but the author of a book paradoxically titled …and the truth shall set you free attributes that plot to "multidimensional beings." He even believes the light from the star of Bethlehem was the space ship of one of those extraterrestrials.
Why do we overcomplicate faith so? It makes God so hard to recognize, considering how close that Holy Spirit really is to us. I like the explanation of St. John of the Cross, doctor of the church, who equates God to our source of light and us to windows with varying degrees of the necessary clarity to let that light into our world. His bottom line: It's up to us to clear away the grime of our own expectations and let that light shine through for others, unimpeded.
Sunday's readings are all about recognizing God's light within us.
In the gospel of St. John the apostle, Christ's disciples came to recognize God's light in the form of Jesus, but the Holy Spirit also helped Jesus see the potential for letting that light shine through them. That gospel begins by explaining John the Baptist's job as window-cleaner for such light enhancement.
John came for testimony, to testify to the light, so that all might believe through him. He was not the light, but came to testify to the light. The true light, which enlightens everyone, was coming into the world.
As that gospel continues, John the Baptist continues identifying Jesus as that light and pushes his own disciples toward it (Jn 1:35-42). One of those disciples, Andrew, then became the window through which that light would fall on his brother, who was destined to become the rock on which Jesus built his church. As Christ's spotlight shone on Andrew's brother, Jesus said:
"You are Simon the son of John; you will be called Cephas" — which is translated Peter.
That church with its solid-rock foundation became our home and we became its windows—attracting all outsiders to its shelter by letting God's light shine through us. As Paul asks us in Sunday's second reading, (1 Cor 6:13c-15a, 17-20):
Do you not know that your body is a temple of the Holy Spirit within you, whom you have from God, and that you are not your own?
The answer to that for most of us 21st century humans is no. We're as ignorant of God's presence in our midst as young Samuel the future prophet was before Eli enabled a formal introduction (1 Sm 3:3b-10, 19).
The LORD called Samuel again, for the third time. Getting up and going to Eli, he said, "Here I am. You called me." Then Eli understood that the LORD was calling the youth. So he said to Samuel, "Go to sleep, and if you are called, reply, Speak, LORD, for your servant is listening."
It seems we Samuels of today require equally dramatic introductions to the Divine to awaken from our slumber. We look to the skies for a dramatic outer-space light show. But as John of the Cross once explained, "one act done in charity is more precious in God's sight than all the visions and communications possible." In fact, "many individuals who have not received these experiences are incomparably more advanced than those who have received many."
It's not a mystical experience we need, but a radical interior transformation to help others experience Christ more fully in us, concludes John of the Cross.
So, if we are the windows of the church Christ set high on that rock-solid foundation, it's up to us to make sure our glass is UN-stained. That way his light will shine brightly through us and our temple can be a lighthouse offering shelter to everyone searching for it.
–Tom Andel