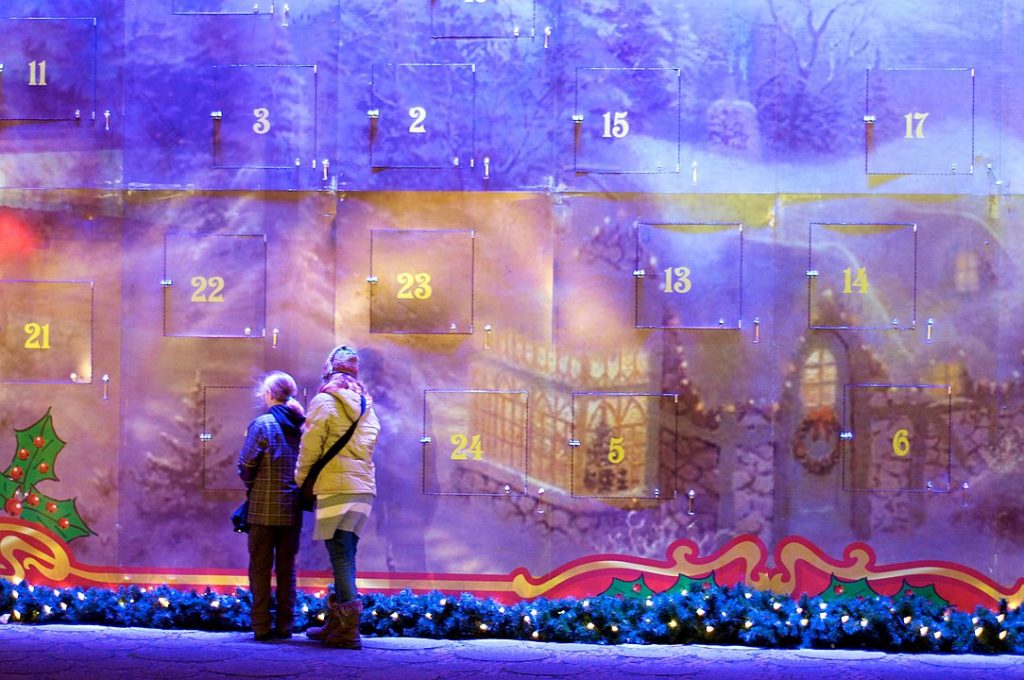 (For the audio version of this blog, please visit: http://brothersinchristcmf.org/wp-content/uploads/2021/11/Mass-Blog-for-the-2nd-Sunday-in-Advent-2021.mp3)
If Advent is the arrival of an important person or event, people of faith—or those searching for faith—might prepare by thinking of themselves as living in one big Advent calendar. Its days are a series of doors we open as we get closer to Christmas. If you've seen these greeting-card-like calendars, you know that each day offers a door concealing a gospel truth designed to prepare us for when we open that last door leading straight to God. My friend Frank helped me realize our life's connection to Advent as he opened his final door.
I was Frank's Eucharistic minister for the last couple of his 99 years. I followed him on his journey from home, to assisted living, to hospice, opening the door to a new gospel lesson with each visit. I was privileged to share the joy Frank experienced while hearing God's word each time we opened scriptural doors together. What Frank taught me as he opened his life's final Advent door is, doors must be opened to become doorways.
Doors separating us from God don't have locks on them, but sometimes we make opening doorways more difficult with each additional obstacle we place in front of them. The readings for the second Sunday in Advent show us that our lives are a collaboration with God to tunnel-through walls and bridge the gaps separating us from each other—and therefore, from Him. This reading from Baruch (Bar 5:1-9) tells us God is passionate about doing his part.
For God has commanded that every lofty mountain be made low, and that the age-old depths and gorges be filled to level ground, that Israel may advance secure in the glory of God.
Luke's gospel (Lk 3:1-6) makes us part of the plan to fulfill Isaiah's promise of a human voice crying out in the desert, exhorting us to do our part in making a way for God.
"Prepare the way of the Lord, make straight his paths. Every valley shall be filled and every mountain and hill shall be made low. The winding roads shall be made straight, and the rough ways made smooth, and all flesh shall see the salvation of God."
Through Paul's message to the Philippians (Phil 1:4-6, 8-11), we can share his confidence that our collaboration with God to make our ways toward each other will result in a divine meeting.
I am confident of this, that the one who began a good work in you will continue to complete it until the day of Christ Jesus.
I was honored to share that moment when Frank opened his final Advent doorway leading from this life to the next. His family's welcoming me to be there for it is a gift I will always treasure. It's a gift I know Frank would want you and me to share with others struggling to open and enter their daily doorways to moments of truth.
–Tom Andel