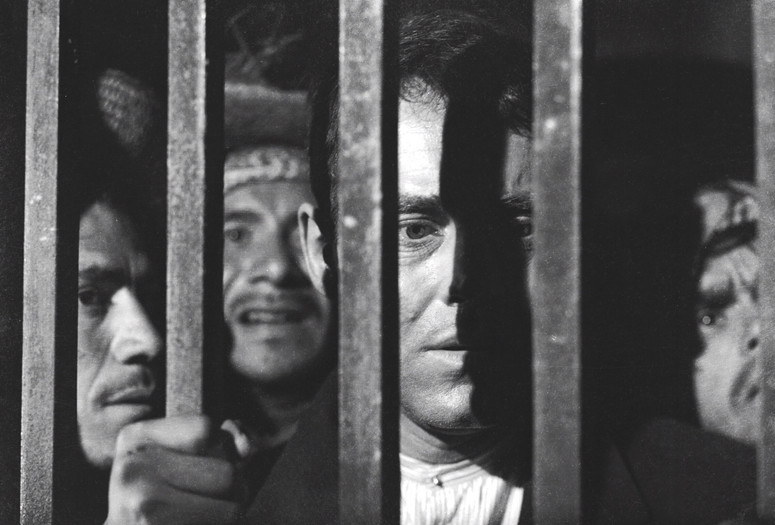 (For the audio version of this blog, please visit: http://brothersinchristcmf.org/wp-content/uploads/2022/03/Mass-Blog-for-the-5th-Sunday-in-Lent-2022.mp3)
Whatever courage we take from Scripture comes from people who abandoned their past and welcomed God's spirit into their hearts. This "living in the presence" gave the saints and prophets courage to be martyrs. They didn't worry about what would happen to them corporally as long as they revealed the truth living inside them.
Telling the truth unifies us with God and fills us with hope for whatever comes beyond our mortality. Such courage consecrates us to live "through him, with him and in him, in the unity of the Holy Spirit." By showing us who we are called to be, that Spirit helps us escape who we were so we can be present for other fugitives like us.
Clergy of all faiths dedicate themselves to achieving this freedom so they can lead others to it. Many are as much fugitives as their flocks. A great old movie directed by John Ford and starring Henry Fonda dramatizes this struggle beautifully. Based on the Graham Greene novel "The Power and the Glory," "The Fugitive" introduces us to a wandering priest who tries ministering to a small village of people under an oppressive anti-religion regime in early-20th-century revolutionary Mexico. The priest tries dredging up the courage to continue his ministry, despite constant threats from a military bent on killing priests. The people to whom he ministers seem to have more courage than he, since they never stop searching for the sacraments of baptism for their children or anointing for their dying.
After escaping this town to save his own skin, Fonda's priest ultimately heeds a call to return. He's immediately captured and condemned to death. But after bravely meeting his fate, the story ends the way it began–with a priest entering this town in response to a calling. It's a great message for clergy, but equally important for the faithful struggling to learn the lessons of our life's ministry.
Life is the process of overcoming sin's roadblocks to our destiny, and the sin that's toughest to conquer is hypocrisy. It blinds us to our other sins—which is why Jesus hated that sin the most and dedicated his ministry to battling it in us. This Sunday's gospel reading (Jn 8:1-11) puts us in the middle of one of his most memorable conquests of hypocrisy—a common sin among those set on stoning an adulteress.
"Let the one among you who is without sin be the first to throw a stone at her," Jesus tells them. … And in response, they went away one by one, beginning with the elders. So he was left alone with the woman before him. Then Jesus straightened up and said to her, "Woman, where are they? Has no one condemned you?" She replied, "No one, sir." Then Jesus said, "Neither do I condemn you. Go, and from now on do not sin anymore."
Our native hypocrisies make it hard to follow those marching orders, but the key to advancing is putting our past behind us. Our past is useless, considering God's message to us through Isaiah (Is 43:16-21):
Remember not the events of the past, the things of long ago consider not; see, I am doing something new!
He's doing it in us, just as he renewed Paul, king of hypocrites. Paul conquered that sin in himself and offers us fellow sinners this advice through Sunday's second reading (Phil 3:8-14): "Forgetting what lies behind but straining forward to what lies ahead, I continue my pursuit toward the goal, the prize of God's upward calling, in Christ Jesus."
The way, truth and life are our calling.
–Tom Andel