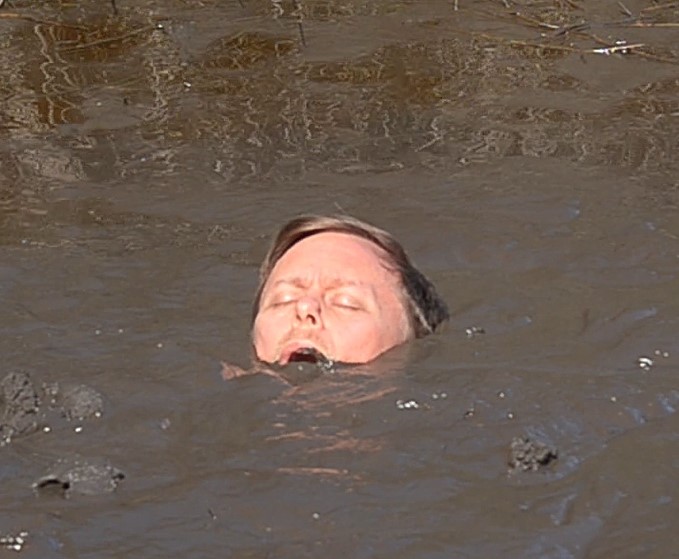 (For the audio version of this blog, please visit: http://brothersinchristcmf.org/wp-content/uploads/2022/08/Mass-Blog-for-the-20th-Sunday-in-Ordinary-Time-2022.mp3)
There's as much mudslinging in the Bible as there is in our own modern lives. This is the art of insult and accusation, especially of the unjust variety. The aim is to damage the reputation of an opponent. It's summarized in ancient Latin: 'Fortiter calumniari, aliquia adhaerebit,' ('Throw plenty of dirt and some of it will surely stick').
Enemies have always cast mud at prophets who told uncomfortable truths. The hope was, if enough stuck, no one would believe them. But as we see in Sunday's first reading from Jeremiah (Jer 38:4-6, 8-10), this prophet's enemies believed slinging mud at him wasted perfectly good mud. Instead, they talked their king, Zedekiah, into letting them immerse Jeremiah into the nearest cistern so he'd disappear in their mud entirely. They couldn't bear this particular handful of mud Jeremiah was casting at them, Jerusalem's sinners:
Thus says the LORD: This city shall certainly be handed over to the army of the king of Babylon; he shall capture it.
The roads of Jerusalem were filled with weaponized mud, especially the middle of its roads. King Zedekiah himself thrived in the middle of Judah's roads, along with his subjects. That position let them cast mud at enemies on both sides while avoiding commitment to EITHER one, right or wrong. They were happy to hide in the middling mud of mediocrity. In Zedekiah's case, he was so unsure of what was right or wrong, that he was as easily talked into rescuing Jeremiah from the mud-filled cistern as he was to let people throw him in it in the first place.
There was nothing middle-of-the-road about Jeremiah's prophecies, and the same goes for Jesus's judgments. After his resurrection Christ revealed to John the future of those who were wishy-washy about what's right and wrong (Rev 3: 15-16):
"I know your works; I know that you are neither cold nor hot. I wish you were either cold or hot. So, because you are lukewarm, neither hot nor cold, I will spit you out of my mouth."
Maybe that's why, in Sunday's gospel reading (Lk 12:49-53), while Jesus was still among the human race, he cast some mud of his own at the wishy-washy among us:
"I have come to set the earth on fire, and how I wish it were already blazing! There is a baptism with which I must be baptized, and how great is my anguish until it is accomplished! Do you think that I have come to establish peace on the earth? No, I tell you, but rather division."
Could this division have a practical purpose? Maybe by forcing us to acknowledge our side—good or evil, right or wrong—we're better able to recognize our heart's home. If we're not where we want to be yet, as the psalmist tells us this Sunday (Ps 40:2, 3, 4, 18), as long as our head's still above the mud in the middle of our chosen road, claiming our rightful home is just a call away:
The LORD heard my cry.
He drew me out of the pit of destruction,
out of the mud of the swamp;
he set my feet upon a crag;
he made firm my steps.
–Tom Andel