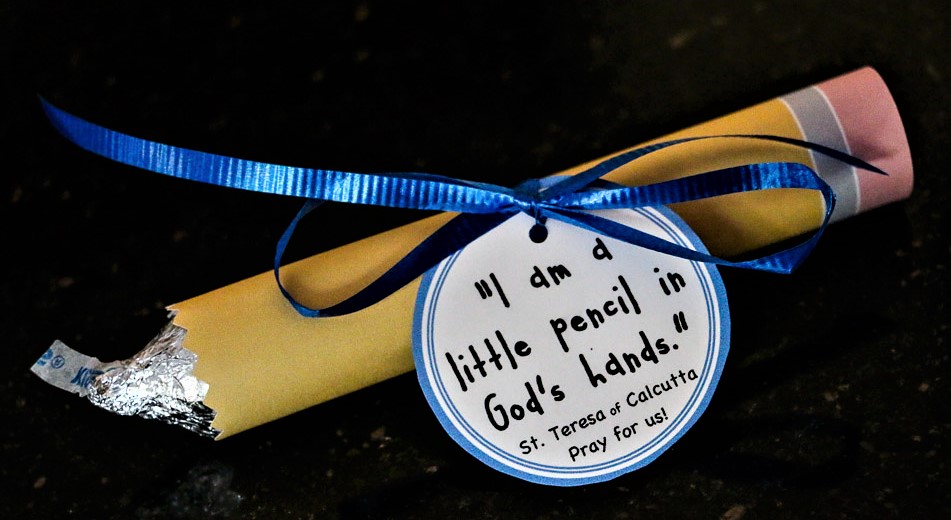 (For the audio version of this blog, please visit: http://brothersinchristcmf.org/wp-content/uploads/2022/12/Mass-Blog-for-Christmas-2022.mp3)
Christmas gives each of us the opportunity to give others the greatest Christmas gift of all: the witness of Christ's birth in our hearts. According to a recent documentary about the life of Mother Teresa of Calcutta, subtitled "No Greater Love," that revelation gave this saint her greatest joy as she struggled with her own private dark nights of the soul in our pain-filled world.
Seeing the hope this nun gave to the poorest of the poor around the world introduced a newborn concept of Jesus in the hearts of those who witnessed it. "I need to know more about the gift of this God she's talking about, not the one I was raised with," said one of those touched by her grace who was interviewed for the film.
The Christmas message coming from this film suggests we shine the light of God's love on those lost in the same darkness that often encompasses each of us. Mother Teresa knew that darkness, and eventually realized such suffering was essential to knowing the passion God's word inspired within Jesus. The fallen human condition into which Christ was born and for which he died showed Mother Teresa that the path to our salvation was through each other's hearts. That inspiration is immortalized in John's gospel and was chiseled into Mother Teresa's tombstone:
"Love one another as I have loved you."
She thought of herself as a pencil by which God wrote love letters. That hand is attached to the same holy arm Isaiah tells us was put into service so that …
… all the nations, all the ends of the earth, will behold the salvation of our God. (Is 52:7-10)
John's gospel also tells us that those who accept Christ's Christmas gift receive another one: the right to become children of God. Through Christ and through us, God's word is born:
And the Word became flesh and made his dwelling among us, and we saw his glory, the glory as of the Father's only Son, full of grace and truth. (Jn 1:1-18)
We close with two more gifts: joy and hope. Those words translate beautifully into Latin: Gaudium et Spes. That combination is also one of the gifts Teresa's friend Pope John Paul II gave us to commemorate the birth of Vatican II. Written when Karol Wojtyla was a young Polish bishop, this document offers a gift conceived to open all human hearts:
"Man cannot fully find himself, except through a sincere gift of himself."
–Tom Andel