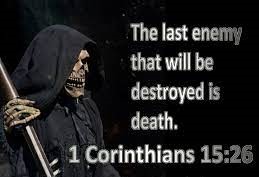 (For the audio version of this blog, please visit: https://brothersinchristcmf.org/wp-content/uploads/2023/11/Mass-Blog-for-Solemnity-of-Our-Lord-Jesus-Christ-King-of-the-Universe-2023.mp3)
"Sleek" is a double-edged sword of a word. It can be used as a backhanded compliment to say "You're slick" (as a used-car salesperson). Or, it could be used to denigrate the appearance you so carefully polished (maybe a little too shiny to be genuine). Both connotations have been applied to psychotic killers.
The Prophet Ezekiel uses "sleek" as a curse word in Sunday's first reading (Ez 34:11-12, 15-17). This adjective describes a quality of our ultimate enemy, but sometimes we're tempted to try it on for size. Awareness of the false sense of security it brings can help keep us in the protective arms of this enemy's strongest opponent: the Good Shepherd tending to us lost sheep.
The lost I will seek out,
the strayed I will bring back,
the injured I will bind up,
the sick I will heal,
but the sleek and the strong I will destroy.
There are sleek sheep among us who fearfully maintain their protective façades by helping our enemy strip others of the security the Good Shepherd offers.
The 20th and 21st centuries offer extreme examples of how this sleek enemy thrives among the world's most insecure prisoners, whether it be abortion's allies who market death as freedom or Holocaust deniers who disguise racism as rationalism.
Many with short memories of humanity's ugly alliances with our sleekest enemy hope we'll overcome any discomfort the rest of us may have in making evil compromises. But the Holocaust came flooding back into our memories with a vengeance last month, when Hamas terrorists attacked Israel and started a war that threatens to unite an axis of evil against nations identifying as "free." Some bad shepherds have threatened to execute anyone caught "collaborating" with the enemy they say should be ours too.
Let's come back to this Sunday's liturgy for some clarity on collaboration with "The Enemy". The only collaboration that works to our advantage is done with our Creator. Christ alone has the right, as both Humanity's Good Shepherd and as King of the Universe, to judge the quality of our collaborations.
Matthew's gospel this Sunday (Mt 25:31-46) tells us God's judgment will separate nations from one another, just as a shepherd separates sheep from goats. Who will be deemed our Judge's collaborators in building a new world?
The ones who welcomed Him as a friend, fed Him when he was hungry and thirsty, and clothed and nursed Him to good health during hard times in the old one.
When our judge thanks them for those things, these collaborators will answer, "Lord, when did we see you hungry and feed you, or thirsty and give you drink? When did we see you a stranger and welcome you, or naked and clothe you?
When did we see you ill or in prison, and visit you?'
Our Judge will answer,
'Amen, I say to you, whatever you did for one of the least brothers of mine, you did for me.'
Those among us who trampled upon the least among us in this life to escape our sleekest enemy will be overtaken by it before reaching the next life—unless they repent. As St. Paul tells the Corinthians and us this Sunday (1 Cor 15:20-26, 28), that enemy will then be the last one exiled from God's Universe.
That enemy is Death.
–Tom Andel